Photo album «Baikal without boundaries».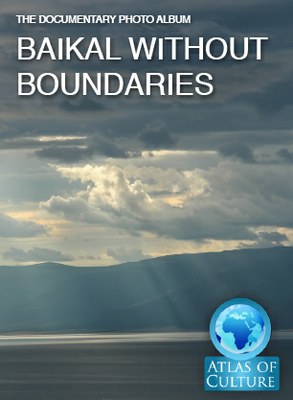 © This digital photo album is developed by Ltd. "Atlas media studio"
Russia, Rostov-on-Don, 2013
Authors © Elena Chumak, Michael Chumak, Sergey Kudelya,
Vyacheslav Urabazaev
The production of the documentary "BAIKAL WITHOUT BOUNDARIES"
is financed by GEF and implemented by UNDP. Additionally this
documentary is a part of the project "Atlas of Culture".
The documentary is available on the Atlas of Culture YouTube Channel 
www.atlas-culture.ru