Irkutsk regional branch Russian geographical society (Russia, Irkutsk region)
IRKUTSK  REGIONAL BRANCH
RUSSIAN GEOGRAPHICAL SOCIETY
Contact information:
664033, Irkutsk, Ulan-batarskaya st., 1, Institute of Geography of  V.B. Sochava
Tel. (3952) 42-64-60
Fax (3952) 42-27-17
E-mail: tyara@irigs.irk.ru; postman@irigs.irk.ru; kor@irigs.irk.ru
Website: http://irkutsk.rgo.ru/
Chairman: Korytny Leonid Markusovich
Scientific Secretary: Myasnikov Svetlana Ivanovna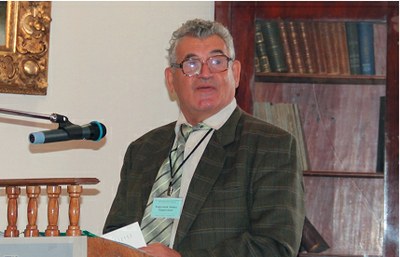 Chairman of the IRB RGS Leonid Markusovich Korytny
East-Siberian department of the Imperial Russian Geographical Society was founded in 1851 on the initiative of Governor N.N. Muravev (later Muravev-Amursky). It was formed only six years after the organization of the Geographical Society and has long been one of the most powerful centers for the study of nature, geography, ethnography, the Far East and Siberia.
The main activities: promotion of local history and geographical knowledge. Members of the Irkutsk branch actively published, hold meetings devoted to geographical problems. Kernel compartment is at the Institute of Geography of the Russian Academy of Sciences, Irkutsk regional museum. Actively involved in the work of the Faculty of History of Irkutsk State University, Mining Faculty of Irkutsk State Technical University, Department of Geography teaching academy.
Implementation of projects
Chairman of the Board of Trustees, the governor of Irkutsk region Sergey Eroschenko noted that in 2013, the department has successfully implemented the planned program of activities.
Support regional Board of Trustees in 2014 will have 15 projects totaling 1,365,000 rubles. «Priority is given to school local history projects, and projects of the «heartland» of the region – Ust- Kut, Zhigalovo Zalarinsky District», - said Leonid Markusovich.