The nature conservancy in Mongolia (Mongolia)
THE NATURE CONSERVANCY IN MONGOLIA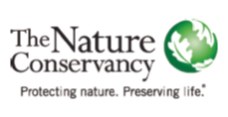 Year of Establishment 2008
Contact details: Amar Street-4, SBD-8, Ulaanbaatar, Mongolia
Tel: +1 (703) 841-5323
Fax: +1 (703) 525-0208
Website eoidov@tnc.org
e-mail asiapacific@tnc.org
Head of the organization Ms. Enkhtuya Oidov
Scope of the activities
-         Working with the Mongolian government and conservation community to preserve natural resources, manage protected areas and slow environmental degradation.
-         Conducting workshops to introduce the Conservancy's scientific methodology to Mongolian conservationists.
-         Assisting in the enhancement and design of Mongolia's protected area network.
-         Helping preserve intact landscapes between protected areas so that wide-ranging species such as the Mongolian gazelle can continue seasonal migrations.
-         Working with eastern steppe stakeholders to create common conservation vision and goals.
Mission The mission of The Nature Conservancy is to conserve the lands and waters on which all life depends
List of the environmental related projects implemented
-         Eastern steppe conservation projects
Protected area management in Toson Hulstai Nature Reserve.