Great Baikal trail-Buryatia (Russia, Republic of Buryatia)
GREAT BAIKAL TRAIL-BURYATIA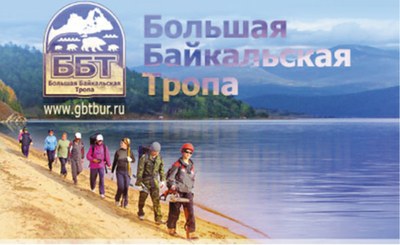 Contact information:
670000, Ulan-Ude, Communisticheskaya st., 47a, of. 408
Tel. 8 (3012) 218031
http://vk.com/club2258066
http://www.gbtbur.ru/
E-mail: Suknevgbt@gmail.com
Director: Andrey Yakovlevich Suknev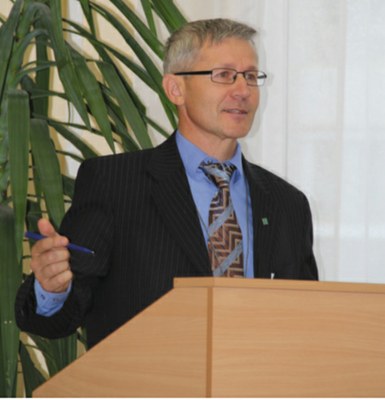 Director  - Andrey Yakovlevich Suknev
Title: Non-commercial partnership for the development of ecotourism in Buryat Republic «Great Baikal Trail, Buryatia» (BBT-Buryatia).
Mission: To improve the conditions of public access to the natural values of the Baikal region.
The purposes of creation:
- The development of ecotourism in Buryat Republic and the Baikal region;
- Construction of trails – safe, designed for tourists of all ages, skill levels and physical abilities;
- Conservation and protection of the environment;
- Development of international cooperation;
- Increasing environmental awareness.
Main activities:
- The creation of a unified system of nature trails in the Baikal region;
- The development of a special type of tourism - «volunteer vacation»;
- Organization of international programs;
- The involvement of young people and not only in the social, environmental and educational programs.
Implementation of projects.
May 8, 2014 in Buryatia completed the largest mass ascension of orphans to peak Munku-Sardyk in Tunkinskii district, which was attended by 16 students from Barguzinskii, Kyakhtinskii, Novokizhinginskii sanatorium and children's community, as well as Dzhida center supporting foster families «Raduga» (Rainbow) under the project «Path of courage».
The initiators of the project was the Ministry of Social Welfare of Buryatia.
Joined the project General Directorate of Ministry of Emergency Situations of Russia in Buryat Republic , «Great Baikal Trail, Buryatia,» Federation of sports tourism and mountaineering, in Ulan-Ude service of yard instructors and others. The project was also supported by Deputy of the State Duma of the Russian Federation, Chairman of the Board of Trustees of the Fund for Protection of Lake Baikal Mikhail Slipenchuk.
Thanks to his initiative, at the peak Munch-Sardyk was put a special capsule with a memorable treatment from the Fund for Protection of Lake Baikal. Honor to establish a commemorative capsule was given to student of Novokizhinginskii orphanage 15-year-old Vladimir Zakharov. The address to the descendants contains the information about importance of environmental issues, namely the conservation of the UNESCO World Heritage Site – Lake Baikal. The total distance covered by the children was more than 10 km. Distance ascent to the peak was more than three and a half kilometers. During free time between climbing the special trainings on teambuilding have been organized for children.
In the framework of the project «Development of tourist clubs in orphanages and colleges of Buryat Republic» in April 2014, held the expedition on the ice of Lake Baikal. The purpose of the expedition was the preparation to the ice trip with students of orphanages in 2015. As a result, outlined possible parking places and studied attractions places of the route.