Local environmental public organization «Turka» (Russia, Republic of Buryatia)
LOCAL ENVIRONMENTAL PUBLIC
ORGANIZATION «TURKA»
Contact information:
671273, Republic of Buryatia, Pribaikalskiy district,
village Turka, October st., 89
Tel .: (301-44) 54-8-97, 25/9/54, 54-7-76. Fax: 8 (30144) 54-6-98.
E-mail: tivikova-t@mail.ru
Chair: Tatyana Alekseevna Tivikova
Year of establishment: 21 November 2001
The purposes of establishment: the association of intellectual potential, basic and financial resources, institutional capacity of members for activities aimed to the nature preservation and environmental education.
Main activities
- The collection, storage, analysis and dissemination of information about the condition of the environment;
- Research and develop recommendations for the nature protection in Turka village;
- Assistance to stakeholders, both legal and physical, in activities aimed to nature preservation in Turka village;
- Promoting the efficiency of environmental education.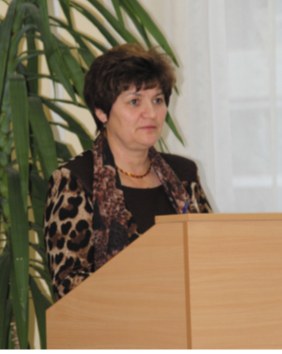 Head of the organization Tatyana Tivikova
Implementation of projects
UNDP «Every Drop Matters - Lake Baikal»
In 2011, executed projects:
- «Clean shore for the Lake Baikal». Cleanup activities at the shore of Lake Baikal, started landscaping. The recreation places are provided by tables, benches, gazebos, and equipped campfire places. Everything was made from natural materials.
- «Turkinsky Bazaar». In the center of Turka village built a shed with a counter for selling to tourists environmentally friendly products which collected in the forest or grown by local residents in their backyards (wild plants, vegetables, fish, meat, milk, etc.);
- «Clean shore for Lake Baikal, comfortable rest for tourists». In 2012, organized student's work with tourists: raids, distribution of leaflets and booklets on environmental topics.
- «Baikal – clean rivers and streams». In 2013 was developed study of rivers and streams in the territory of the municipality «Turkinskoe». By method of bioindication collected baseline data of water quality in the river Turka above and downstream treatment facilities of Special economic zone (SEZ) «Baikal Harbor». The recreation places near the bridges, near the river banks along the road Ulan-Ude – Barguzin were equipped by gazebos, tables, benches and campfire places made from natural materials.
- «Berendeev forest». Implemented in the summer of 2013 with the support of Global Greengrants. Inside Turka village on the shore of the Lake Baikal, in the area of the forest, where grow ancient cedars and pines, have been built playground from natural materials (gnarled trees), installed a fabulous figure of Berendey and other heroes of the Russian tales, built a hut, gates, seasaw, bridge, and benches. On the playground «grow» mushrooms – boletus (ceps). This place is now popular among adults and children.
- Participation in the action «360 minutes for Baikal» in autumn 2013, cleanup activities at Turkinsky beach.
Together with local residents defended the transfer of parts of the coast of Lake Baikal area «Turkinsky beach» and section «Turka-Goryachinsk» where there is a stone «Cherepakha» (Turtle), from the extension of SEZ «Baikal Harbor».
Currently implementing project «Providing by clean water local people of the Turka and Goryachinsk». Planned to repair two water carriers, overhaul two wells with the replacement of deep-well pumps in villages Goryachinsk and Turka.